When an organization has to complete a project close by a roadside, traffic control, security, and safety are prime concerns. Organizations must work to make sure the security and safety of their employees working on the roadside project, any pedestrians in the locality, and all motorcyclists passing on the road. We are one of the leading metal beam crash barrier suppliers in Delhi at an affordable price. This refers they will require their on-site equipment utilized to be flexible and effective at stopping or restricting the damage resulting from accidents, specifically for construction projects that happen on highways or other high-speed zones. Bear it all in your mind, here are some of the different kinds of traffic barriers that construction organizations may utilize on a roadway project. These are as follows: –
Wire-rope Barriers
A-Frame Barriers
Delineator Tubes
Concrete Barriers
Longitudinal Channelizing Devices
Plastic Pedestrian Barriers
Traffic Cones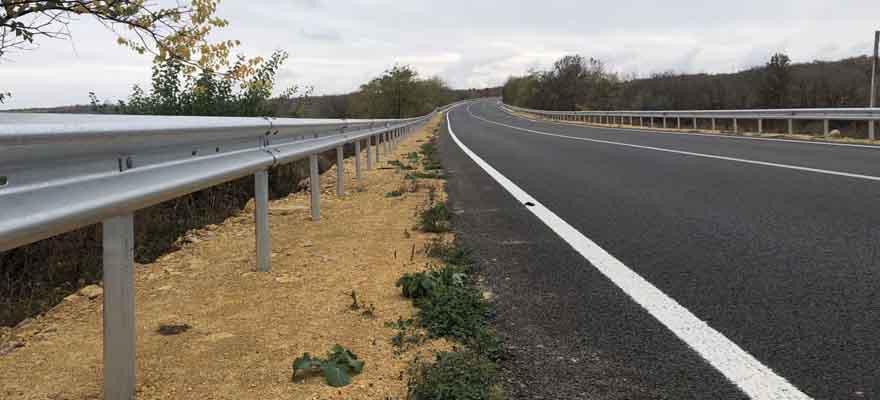 While all kinds of traffic barriers can be utilized on roads, each one is made for a particular motive. Relying on the safety needs, you might require more than one type to keep pedestrians, laborers, and drivers safe.
Wire-Rope Barriers
Wire-rope barriers are utilized to stop motor vehicles from being side-tracked, roads are placed with wire-ropes or cable barriers on the side-lines. These are built with solid vertical posts with 2 to 3 horizontal ropes.
They are selected for their lower cost and effortless upkeep, while yet furnishing visibility.
A-Frame Barriers
An A-Frame Barrier is a kind of barricade that is mostly utilized for low-traffic zones. It is generally built of a horizontal board with reflectors on its edges. We are top-rated W beam crash barrier suppliers in Delhi at the best price. Each edge is carried by an A-shaped leg to keep it stabilized.
Due to its lightweight layout, it is not suitable for high-traffic zones. It is normally put to use for short-term construction projects, school areas, and crowd control. The horizontal beams with orange & white lines can grab a pedestrian's attentiveness, alarming them of dangerous atmospheres.
Delineator Tubes
Contrary to other barrier types that have broad footprints, delineator tubes have a narrow layout. These are utilized to signal dangers to incoming pedestrians and vehicles in place of serving as barricades. Due to their height & neon colors, these are located on roads with low visibility to assist and aid drivers.
To add up to that, these can be installed at the border of a road to notify drivers of the leftover space they have before reaching danger. In a matter of the requirement to manage the flow of traffic, these can also be arranged for temporary lanes.
Concrete Barriers
For several years, construction organization depends on concrete barriers for more or less all of their roadside construction workings. Whilst concrete barriers are very long-lasting and strong, they do present several possible challenges. The retroreflectometer for traffic signs is an instrument utilized for measuring the retroreflection of road traffic signs. Concrete barriers are not very lightweight, so portable and repositioning concrete barriers are complicated – if not impossible – in some examples. Concrete barriers also need substantial installation time and effort. Also, because most concrete barriers are grey, they may not give sufficient visibility for drivers. They also do not restrict the influence of various car accidents such as the next kind of barrier.
Longitudinal Channelizing Devices (LCDs)
Longitudinal Channelizing Devices were initially established in the early twentieth century as a substitute to concrete barriers. Contrary to concrete barriers, LCDs are built from high-density polyethylene and are ballasted with water when disposed of on the edges of roadsides. In reality, LCDs serve to lighten the damage of car accidents by soaking influence and tearing down on the G-forces felt by drivers and passengers in a car. Furthermore, LCDs come in a collection of shapes & sizes, they can form continual lines by linking together, and they are normally produced in a bright color –– most in particular safety orange.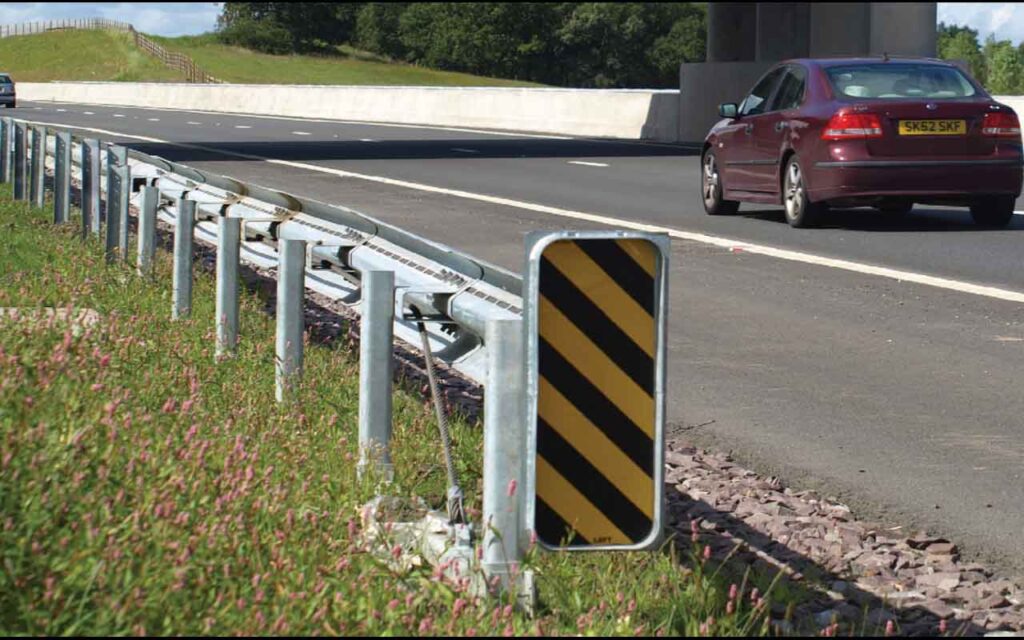 Traditional Plastic/Pedestrian Barriers
Moreover, barriers outlined to point traffic and stop car accidents, several construction sites need extra barriers to save pedestrians. A product that is called Jersey Barrier is one of the best instances that is ideal for utilization in low-speed traffic zones and for obstructing pedestrians from passing a confined area. Likewise, their LCD equivalent, these plastic barriers are very simple to move, install, break up, and link to build a continual wall.
Traffic Cones
Traffic cones are one of the most-accustomed road equipment. Although these are smaller in comparison to other barriers, their weights can differ from 1 to 15 pounds. Whilst some other outdoor projects only require 12-inch high cones, highways with higher speed limits are needed to utilize taller ones. Traffic cones are especially movable and flexible.